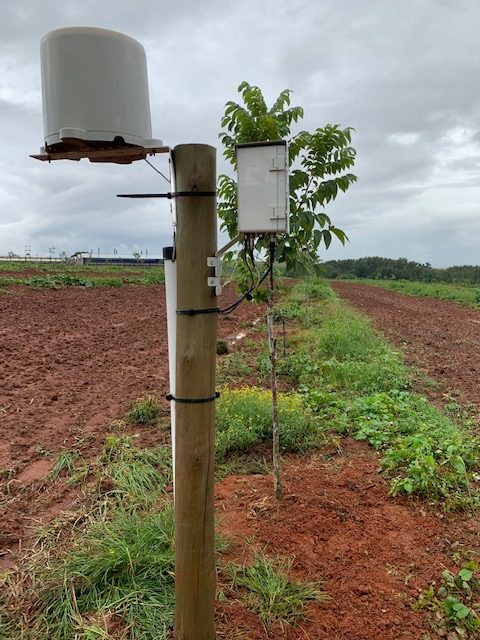 360° Irrigation Scheduling
In a rapidly changing agricultural environment and increasingly unpredictable weather conditions, the use of technologies is becoming the norm. One can easily become overwhelmed by the data, which means very little, if not turned into something meaningful that you can make an informed decision on!
IrriCheck is SA's largest independent irrigation scheduling consulting firm with irrigation scheduling consultants throughout SA and SADC. We are also independent of the soil moisture probe manufacturers and supply, install and maintain all the trusted brands.
What makes us different? Our unique and trusted irrigation scheduling software, IrriCheck Pulse™, coupled with more than twenty-two irrigation scheduling agriculturists in the field!
Our consultants are responsible for guaranteeing that the data parameters regarding crop type and related crop factors, rooting activity, Field Water Capacity (FWC), irrigation system parameters and re-fill lines are always correct according to crop type, crop phenology, soil capabilities and irrigation design limitations and are in the field. We do not use a "one-size-fits-all" method.
That way, the system is not one of "garbage in, garbage out" and the real-time, live, seven-day irrigation recommendations in mm, m3 or hours generated by Pulse™ are effectively your personal IrriCheck irrigation consultants' recommendations, and not that of a system that is left alone.
Systems that are not managed by professionals, are simply not reliable, and the information being produced might as well just be streams of unreliable data with no meaningful output. More than twenty years' experience, managing thousands of soil moisture probes across all crops, soils and climates, has shown us this time and time again.
Systems are also not all the same either. The IrriCheck Pulse™ platform was made in South Africa for South African farmers, and has been in development since the mid 90s. It measures evapotranspiration under nonstandard conditions; reference evapotranspiration from live, forecast weather data; and crop factors or the crop co-efficient to provide 7-day live irrigation recommendations in mm, m3 or hours.
IrriCheck Pulse™ is also web-based and available on any device, anytime, including our own iOS and Android App's. Other technologies that interface directly with the irrigation scheduling software, such as weather stations, flowmeters, canopy sensors, satellite imagery and drone imagery are also available.
If your soil moisture probes are not performing, call IrriCheck to either provide you with a quote for a new reliable system or connect your current probes to a professional system like IrriCheck Pulse™, to enable you to make informed decisions regarding efficient management of water and electricity resources, and get the most out of your crop!
For more information, please contact our head office at 021 300 0425 or e-mail info@irricheck.co.za.