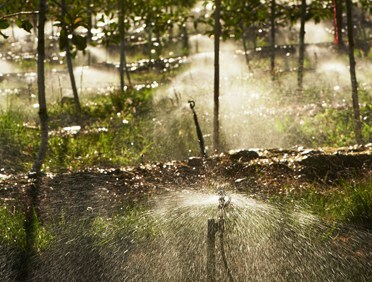 IrriCheck (Pty) Ltd Under New Management
In their quest to "Efficiently manage water, the most threatened agricultural natural resource", IrriCheck has recently undergone a significant management change.
IrriCheck specialises in turn-key agricultural irrigation solutions to South African and neighbouring countries.
Services include scheduling, designing and engineering crop specific irrigation systems and project management on most crop types.

What makes IrriCheck unique? PULSE, their proprietary and distinctively South African developed scheduling software platform. PULSE interprets live data from multiple sources to provide real-time recommendations and scheduling advice, in mm/hours for each field/ orchard, from a live, interactive and user-friendly platform, backed up by specialists.
IrriCheck has a proven track record of increasing yields for their clients while optimising, and in most cases reducing, water use as well as associated electricity and input costs (due to runoff/ leaching).
From inception in 2011, IrriCheck was part of the Farmsecure Group, until late March 2015 when it underwent a successful management buy-out.
Gerrit (Appel) van Zyl, one of the previous shareholders and who has more than 21 years' experience in the agricultural irrigation industry, has teamed up with James Moore, along with an investor, to continue to provide and improve this critical service to the agricultural industry, particularly given the threat to future water availability for agriculture.
James Moore was previously General Manager of Agri Science International (formally Farmsecure Agri Science), and later Associate to the Group Managing Director of the Farmsecure Group. James has a BSc Agric (Horticulture) and PDM (Wits), and is an experienced agri-business manager and no stranger to the South African agricultural industry.
James comments, "The transaction was a great success, and a smooth one, with no setbacks to the service delivery or the staff. We have retained our clients, specialist skills, agents and suppliers." To add he says, "I am really excited to be involved in such a dynamic business, one that is so unique, holds significant potential and is so important to our agricultural industry. We thank all stakeholders for their continued support."
IrriCheck makes use of a number of well-known, industry leaders in the provision and supply of hardware to support their services, and was the Water Conservation and Water Demand Management Sector Award Winners in 2012, awarded by the Department of Water Affairs.
For more information on an agent in your area, or general enquiries, contact Appel van Zyl at appel.vanzyl@irricheck.co.za.