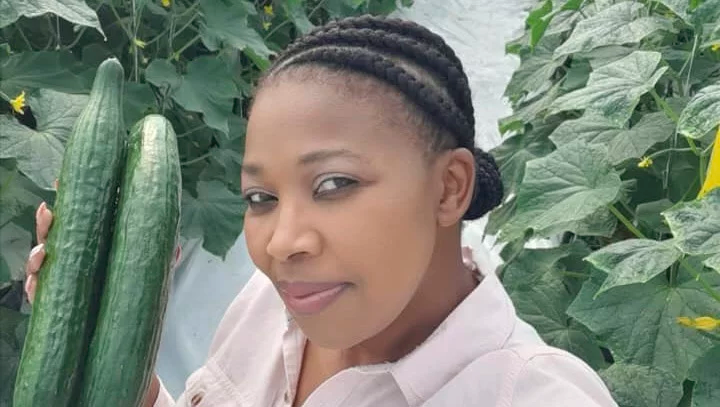 Ntando used R389 to buy seeds 2 years ago, she now employs 40 people and exports veggies
Her husband gave her money to do her hair, but she opted to use it to buy seeds and start her garden.
Leaving her full-time job presented Ntando Thabethe with an opportunity to cultivate a new skill that's now become a business.
Ntando who lives in Pinetown, KwaZulu-Natal says starting her garden was never about making money or turning it into an export business.
She needed to feed her family and have a private space that she felt would be conducive for prayer. When she started, she had just lost her job in mechanical engineering sales after the company she worked for moved its premises from Pinetown to Joburg.
As she was now unemployed, she noticed that her backyard was big and had potential to be turned into a sanctuary of sorts.
"The backyard was very bland, and it did not bother me when I was working. But after cutting ties with my old job, I then had more time to do things. I started seeing how filthy it was, and I had to do something about it," says Ntando.
Things were difficult because her husband was the only one providing for the family. In July 2018, Ntando's life would change forever after she made a small yet significant choice.
"My husband gave me money to do my hair, but I decided not to go to the salon. Instead, I bought seeds worth R389 with it, and when I got home, my husband was surprised by my decision," she says.
Source: w24.com