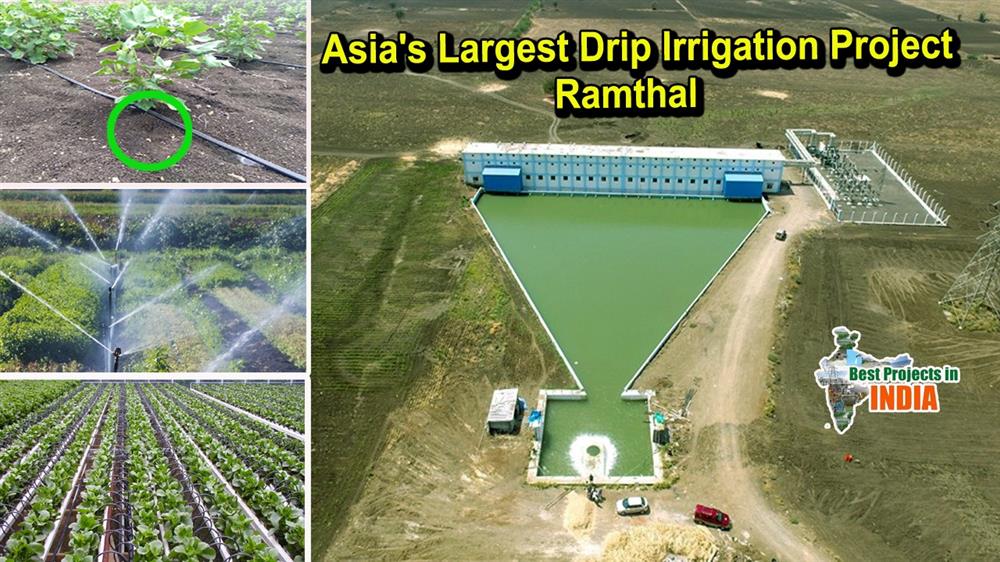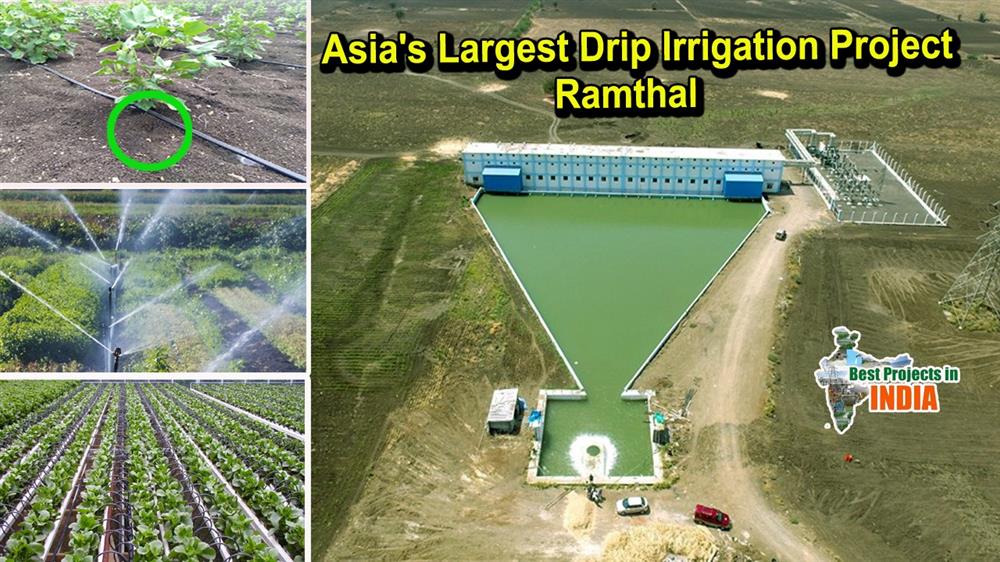 World's biggest drip irrigation project in India
Built at INR 3.81 billion (USD $ 52 million), the project will provide irrigation services to 24,000 hectares (60,000 acres) of drought-hit Hungund in the Ramthal Marola area.
Over 2.150 km of drip irrigation pipeline will be installed and the project will be implemented in two segments. The Westside segment will provide an irrigation facility to 11,700 hectares of land, whereas the East side segment will provide an irrigation facility to 12,300 hectares of farmland.
Drip irrigation for 60,000 acres of farmland
These segments are further divided into high and low pressure zones, which are then further divided into smaller zones and subzones.
An estimated 5.84 TMC (thousand million cubic feet) water will be pumped out of the Narayanpur reservoir, which will then be delivered through a HDPE / PVC piping network to irrigate about 60,000 acres of farmland.
Drip irrigation project to benefit more than 15,000 farmers
The mega drip irrigation project will benefit more than 15,000 farmers and will also help in preventing the loss of agricultural land in India.
The pipeline systems for this project laid underground are made of fibre optic material that can last for more than 50 years.
To use the service of drip irrigation, farmers need to deposit INR 1,300 (USD $ 17.79) per acre in the bank annualy. After five years, these funds will be used for maintenance requirements.
When farmers in the region opt for flood irrigation through canals, only 30,375 acres of land can be irrigated. Thanks to the drip irrigation project however, an additional 29,625 acres will be irrigated, using the same amount of water.
In 2014, Netafim India (the Israel based company's Indian subsidiary) and leading players in infrastructure development in South India, Megha Engineering and Infrastructure Ltd (MEIL) won the tender to build this fully-automated drip irrigation project in Karnataka.
Source: farmingportal.co.za